I am going to give a talk at the Italian Institute of Culture in Chicago on Feb 23, 2018 @ 7PM.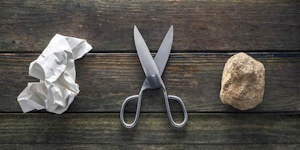 Rock-Paper-Scissors: what can children's games teach us about biodiversity?
Italian Cultural Institute of Chicago
Friday, February 23, 2018 from 7:00 PM to 9:00 PM (CST)
500 N Michigan Ave., Suite 1450, Chicago, IL 60611
If you want to join us, you can get a (free) ticket here.